Windows XP remote assistance guide
Written by
Adam Reece
- 23rd July 2006.
Sending an invitation via email
Since I have to tell many people how to send me a Windows XP remote assistance invitation, here is how. Follow each step, I've provided screenshots to help.
If you get an error saying you are not allowed to send invitations, then click here
Firstly, open the Start Menu and select Help and Support. You may be using the new style start menu, it has the same stuff on it.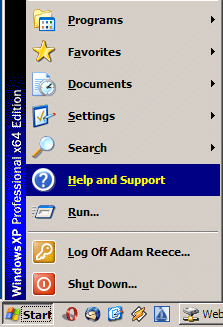 Select Invite a friend to connect to your computer with Remote Assistance.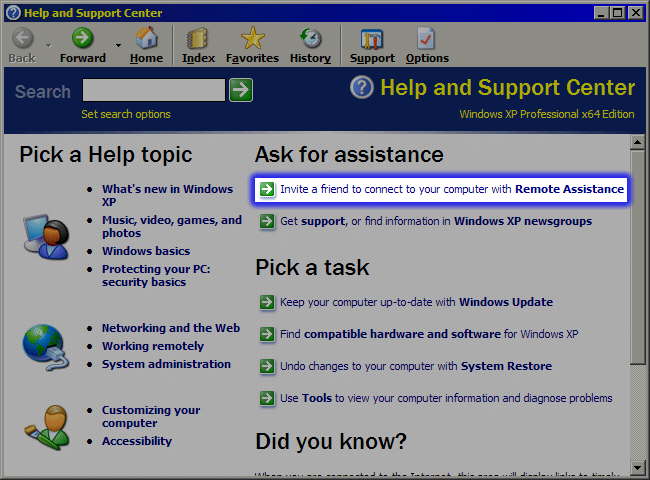 Select Invite someone to help you.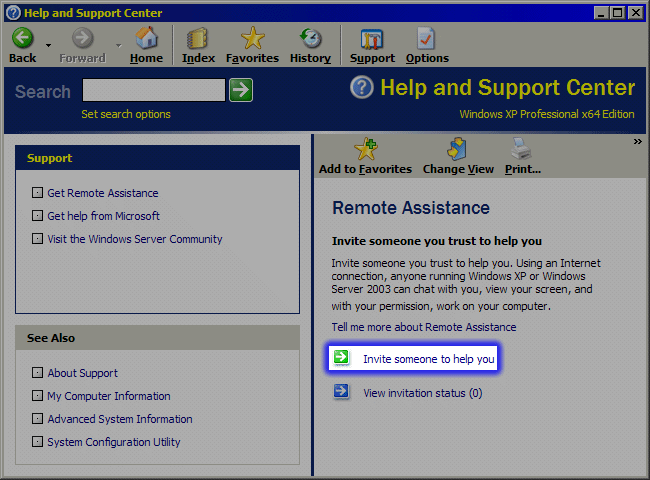 Since the Messenger part at the top does not work unless the expert is using Windows Messenger 4.7, you can either use email or send as file. Type in an email address and select Invite this person.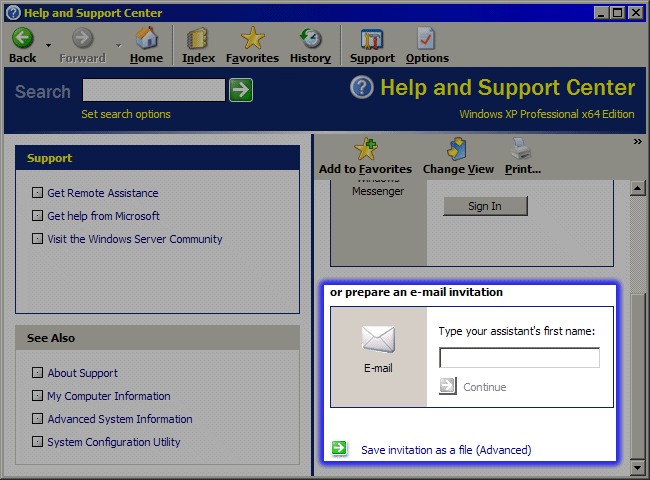 At this point you are asked how long you want the invitation to work for. You should leave it at 1 hour unless you know the expert will not see the invitation within that time.

You are also asked if you want to use a password. Make sure you enter one and tell the expert, otherwise they can't accept your invite. Use a strong password, but DO NOT USE YOUR WINDOWS PASSWORD!

Once that is done select Send Invitation and your invitation will be send to the experts E-Mail.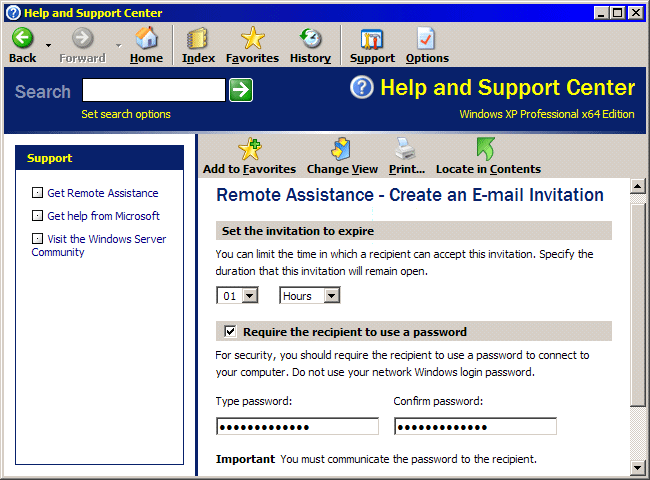 Go back to the top...
Disallowed to send invitation
If you are getting this...



...then here is what you need to do to allow remote assistance invitations to be sent.
Firstly right click My Computer from the desktop and select Properties.
Select the Remote tab. This is what you will see.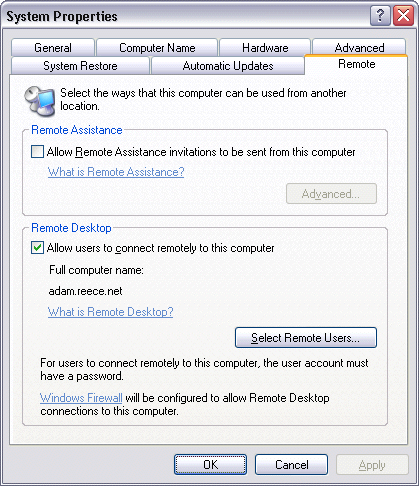 Tick Allow Remote Assistance invitations to be sent from this computer then click OK. Go back to the top and follow the steps again.
If you are disallowed to do this, you will have to ask the person who owns the computer to enable it for you (or anyone with administrator access to it).

Go back to the top...
---
Page last updated
Sunday, 10th January 2010 at 11:49 PM
, executed in
0.04
seconds using
9
queries. It has been viewed
19,263
time(s).
Design and content © copyright Adam Reece 2003-2021. All rights reserved.
Please send any problems you encounter on this website to the manager
Adam Reece
, thank you.